Head's up, there could be affiliate links ahead!
Lately I've been thinking about the FIRE movement and it's attitudes toward home ownership. Ask any FIRE-driven millennial and they'll probably tell you that homeownership is not a fast-track to FIRE, but I disagree.
Homeownership has Accelerated my Path to FIRE
In fact, I've owned 5 homes (2 in Canada, 3 in the US) and all but one of them sold at a considerable profit. In fact, my back-of-the-napkin estimate is that I've profited over $700,000 USD from the combined sale of these homes.
Now, this doesn't include the estimated $200,000 I've invested in home upgrades, most of which happened in our Bay Area home. But those upgrades elevated our Joy Score as well as ultimately increasing our profit. So even at a net gain of $500,000 (total profit minus out-of-pocket investment), that return is nothing to sneeze at.
Overall, homeownership has been good to me.
But what about mortgage interest, taxes and upkeep?
Aside from the cost of upkeep – new A/C units, pool heaters, broken toilets, and the like, which are expenses I would have avoided as a renter, the rest of it is a wash.
Yes, mortgage payments are mostly interest for a long time, but…
I'd still have to pay to live somewhere.
So even though my mortgages, with our historically low interest rates, have cost a lot, especially when you factor in property taxes and HOA fees, I'd still have to pay about the same in rent for the same space.
For example, the last two homes I rented were $3200 and $4200 per month (in LA and Silicon Valley), which combined probably cost us a total of about $160,000 over our 4(ish) years of renting. You know what i have to show for that?
Diddly squat (outside of not being homeless).
Rents Rise + Interest Falls
When my parents bought their first home in 1969 (for $25,000 CAD), the interest rate on the first mortgage was 17% and the rate on the second mortgage was 25%. Crazy, right?
When I bought my first home in 2000, my interest rate was just below 7% and that felt like a really good deal at the time. Last year, we bought the home we live in now with an interest rate of 2.85%. That's practically free money.
Conversely, when I rented my first apartment in Richmond Hill, Ontario back in 1987 it was $400 a month for a studio apartment. About 5 years go, we were playing $4200 a month for our 2 bedroom condo in Silicon Valley. now, that's years later and very different cities, but my salary was also a lot higher than it was in 1997.
My point here is that when you buy your home, you lock in the cost of it at a fixed rate. If you stay in that home forever (which granted, we rarely do), you would pretty much have a set living expense until you paid off the home (assuming you have a guaranteed mortgage rate for the lifetime of the loan).
Meanwhile, rents go up. You may aspire to stay in the same controlled place forever, but that's not always your choice to make. You're subject to inflation and ultimately you are at the mercy of market availability and cost.
Buy vs Rent? Choose your own adventure
Here's a fun graph I pulled from the Financial Samurai. It illustrates the increase of rent in the San Francisco Bay Area since 1980. As you can see, it's gone up, considerably.
Contrast that with the real estate market over the same period of time in San Francisco, and it paints a very similar trajectory, but very different financial outcome.
I don't know about you, but I would be willing to eat ramen noodles for a few years to enjoy the increase in home value as a homeowner in SF, rather than succumb to the crazy rental market. Yikes!
Now it goes without saying that SF is a unique market that seems to go up no matter how many fires, earth quakes or recessions it endures. That's not true of all real estate markets, but more often than not, the most expensive markets are priced that way for a reason. And, they keep going up.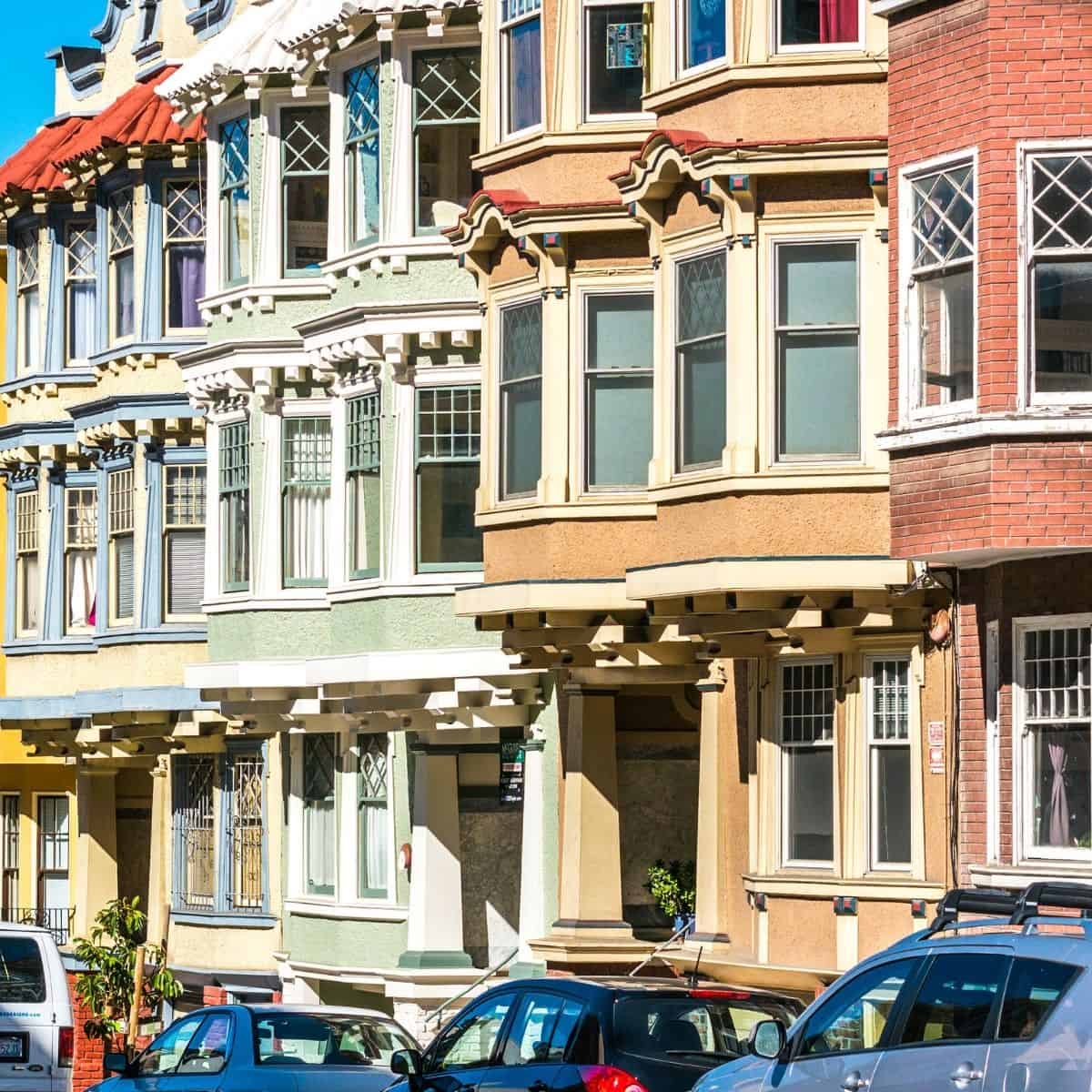 You can Quit like a millionaire, but still own your home
One of the most amazing, yet controversial books I've read about personal finance, is Quit Like a Millionaire. This is the story of two Canadian millennials who "retired" at the age of 30 because they had amassed a million dollars in savings.
Based on the 4% rule, they could technically live on 4% of that million dollar investment for the rest of their lives, although I think that's unreliable math, given how young they are.
The couple also eschews the idea of homeownership as a poor financial strategy, given the high cost of living in Toronto (where they are both from). I would argue that the 2 Toronto homes I sold, and my SF Bay Area home yielded some of my biggest returns.
Because here's the thing… as I mentioned earlier, cities that are high cost of living, tend to stay that way and retain their value over time.
Finally, the beauty of homeownership is that once you're in the market, you not only have a roof over your head, you can continue to grow your equity over your lifetime. It's a win-win.
Real Estate Typically Goes Up
Certainly, this isn't the case 100% of the time, but based on historical evidence and the fact that nobody is making anymore land, the value of real estate is generally going up.
I recognize it's not easy to get into real estate these days. Nor is it the best choice for everyone. But if you can swing it, and you enjoy investing your time and energy into maintaining it, homeownership is now, and probably always will be, a good investment.
(I caveat this by saying, I am talking about a primary residence. I've owned a vacation home and lost money on it, but the memories created there were 100% worth the financial cost).
How to FIRE with Homeownership in 2020
Honestly, I have zero game when it comes to real estate strategies, but I do think there's a value in investing in emerging real estate markets. Since moving from the Bay Area to Austin, Tx, we've seen a steady rise in the projected value of our new home.
Interestingly, even though the pandemic has hit the Bay Area very hard, the home we sold last year has grown even more than our Texas home!

Not only do I believe in real estate as a long-term strategy, but given the pandemic, I think there's a general trend toward investing in our homes, since it's the only place we can really enjoy right now.
Final Thoughts
I'm sure there are lots of great counter-arguments to what I've written here, but there's one underlying reality that makes me continuously bullish on real estate – home is important.
I'm all for nomadic, adventurous periods in life, renting when it makes sense and having flexibility to consider every housing option possible, but as someone who has traveled the world more than once, I can honestly say, nothing is more valuable than the security of home.