Head's up, there could be affiliate links ahead!
I first learned of minimalism through the minimalists. At first, I thought it sounded boring and unappealing, but the more I listened with cautious skepticism, the more sense it made to me. As someone with ADHD, I have also found it to be incredibly calming, self-assuring and it has helped me feel more in control of my life and choices.
I've been on this journey for a year now, and while I wouldn't call myself a hardcore minimalist by any stretch, I have changed my consumption-based habits.
Most surprisingly though, I've learned a lot about how a minimalist approach to life can really enhance your personal sense of happiness, and control over my thoughts and choices. I share a few of my own discoveries below, but the best way to understand how it changes your perspective is to try it for yourself.
Minimalism is not about deprivation.
The Minimalists challenged me to think about owning less as an acknowledgment of having enough – a feeling we rarely have in our culture of accumulation. There are so many opportunities to consume, especially as women. There are seasons to dress for, purses for every outfit and the shoe options are endless.
Follow any fashion blogger on Instagram and the invitation to "swipe up to buy" is relentless. I don't know about you, but after a while, I find that constant pressure to shop to be really distracting. I also feel a sense of lack when I see beautifully styled wardrobes made of endless quantities of clothes.
I start to wonder what I'm doing wrong and the comparison game starts to spin in my head.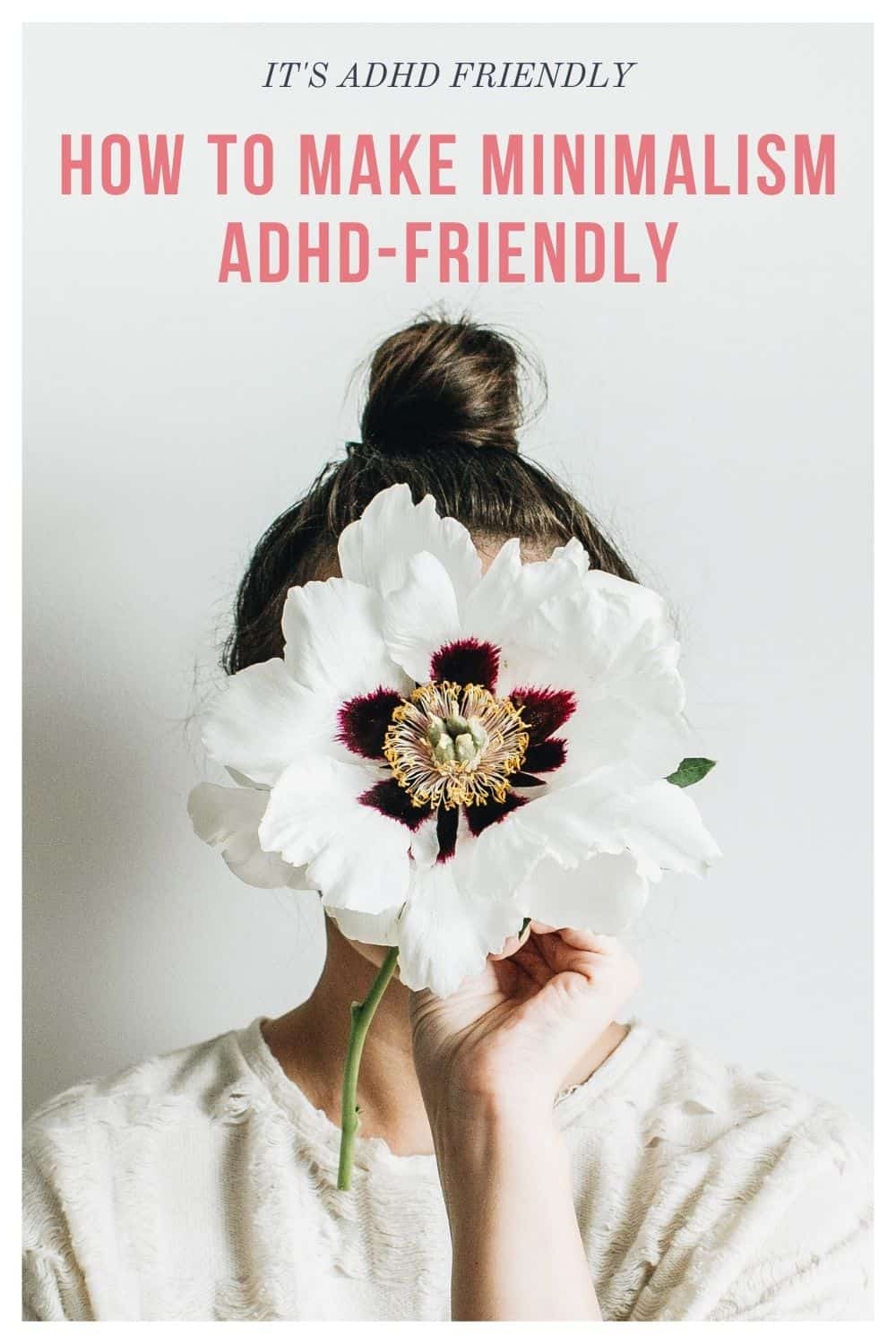 Technology is another never-ending journey of upgrades.
The average consumer is now expected to replace their phone every two years. Laptops and tablets are replaced every three years. The expectation to consume more is everywhere, but where does it end? If we decide we have enough, does that mean we risk being painfully out of fashion or completely disconnected through outdated technology? Does the idea of that risk make you feel deprived?
Or perhaps something more threatening like panicked isolation or a sense of being left behind. Very often these feelings can exist below our level of consciousness, but the fear they provoke is palpable.
The point of minimalism is not to deprive ourselves or reject social norms. It's to be more mindful about where we invest our money to ensure it's giving us the best possible bang for our enjoyment buck rather than mindlessly responding to the knee-jerk temptations to buy more.
I've also realized this idea of less goes far beyond stuff.
I recently purged all my credit cards that offered zero benefits or had lousy customer service and signed up for a single Chase Sapphire card. This card not only gives me cash back, but the customer service is outstanding. Better yet, there's only one bill to pay at the end of the month.
I want fewer investment accounts for the same reason. It's just easier to manage, simpler to track, less mail to open and fewer passwords to remember (omg, who else is with me on the password drama??).
Minimalism feels expansive + peaceful to me.
It's the exact opposite of what you might assume a life of less to feel like, but the irony is that it feels like more. Minimalism isn't about forced austerity or even being frugal or cheap. Very often opting for less means investing in better quality at a higher initial cost, but it pays off over time.
The best example of feeling at peace is that I no longer feel a need to chase sales and buy things I don't need just because it's a good price. As a result, I spend much less time shipping returns or looking at clothes in my closet I never wear.
I also appreciate the style of minimalism.
The beauty of open space. The peacefulness of order. It makes me want to take a deep breath and relax. The less I have in my home and fewer distractions competing for my attention the calmer and focused I feel.
Very often our attention gets distracted by thoughts about "things" that need to be organized, repaired, stored or cleaned. These small stressors add up to chronic anxiety over time.
Messy Minimalism is a Thing (and it's ADHD-Friendly)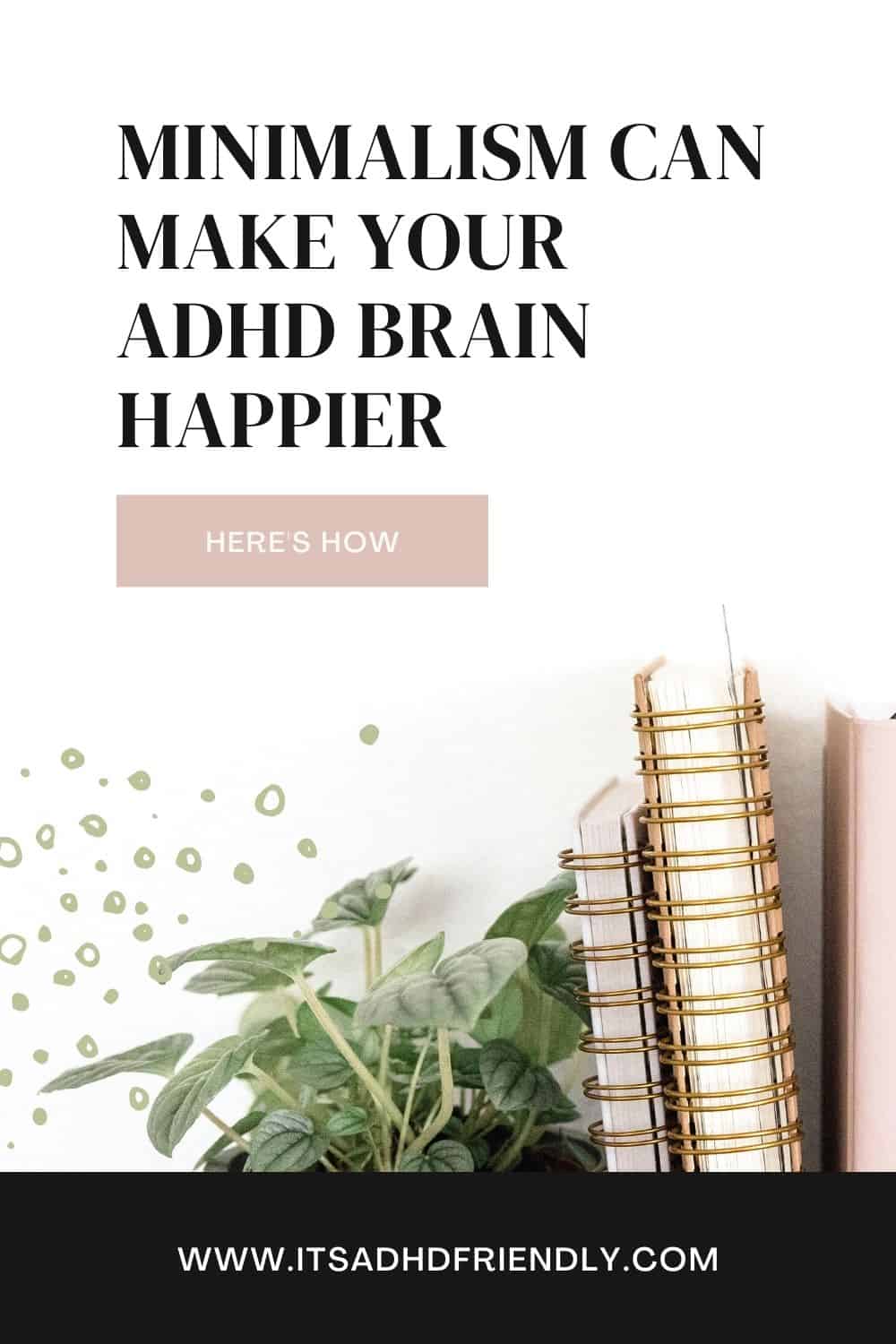 Minimalism is depicted as this clean, streamlined, almost personality-less style. As someone with ADHD, I have an appreciation for this look, but my ability to maintain it is almost zero. When I started Marie Kondo-ing, my house looked like a bomb went off in it, and I honestly wondered if I was making a huge mistake even starting that adventure.
I'm sure I'm not alone when I say that Marie Kondo's method of pulling out everything you own in a space to sort and organize sounds like a complete nightmare. Sorting and organizing call for executive function skills that no amount of medication can help me get excited about.
So instead of following the Kondo method, I came up with the "Messy Minimalism" method. That is, I let myself go through purging rooms and spaces at my own pace. I didn't throw everything on the floor all at once, but instead went through closets and drawers and removed the things I knew for sure I had no need for. I put it all in the garbage or donation bag (which I kept in the trunk of my car), right away so no clutter mounted up.
Sometimes I would come back to the same area 3 or 4 times to look through it and see what else I could remove. I found that removing clutter in waves was easier then doing it all at once.
Most importantly, I let my interests guide which space I tackled. Based on my mood, energy level or amount of time I had, sometimes that looked like a small drawer, and other times, it looked like the bottom rack in my closet.
There was no real structure to it, but it worked for me and my ADHD brain.
Minimalism made me happier
It provides a sense of lightness with lots of possibility for freedom and transformation. Less stuff has lead to much less stress and anxiety for me and while it might seem a little scary to dive in, once you do, you find you never want to go back to your old consumption-based habits.
What kind of emotions does the idea of minimalism bring up for you? If it's fear or lack, that's worth exploring. Why is opting for less a trigger for you? Does the idea of accumulation comfort you? No right or wrong answers here – it's just worth exploring the drivers behind your consumption habits.