Head's up, there could be affiliate links ahead!
I could write a novel about ADHD burnout, specifically related to work, school and projects. Ironically, you rarely hear of ADHD people complain about burning out at jobs they don't like, because they struggle to find the motivation to even get started!
Burnout, no matter where it stems from, is capable of robbing you of your physical and mental wellness because you have an abundance of attention that's often unharnessed.
A Burnout of your own making
The reason ADHD burnout is different than neurotypical burnout is that the pressure is often self-induced. We are typically pushing ourselves too hard rather than being pushed by an external source.
I've seen this in the work I do with ADHD entrepreneurs and fellow content creators, but it's equally true for women in traditional careers or Moms raising families. We're all trying to do the best we can, but in reality, we're pretty bad at setting reasonable goals for ourselves. As a result, we take on too much, and then we drown in a sea of our own unrealistic expectations.
The other thing I've noticed about my ADHD clients is that they tend to spread their energy in 100 different directions based on the success they see others having. The difference is that that we try to model all of it – whether it makes sense for us or not.
Related: ADHD Brains Need to Find Work They Love
When Hustle & Grind Doesn't Work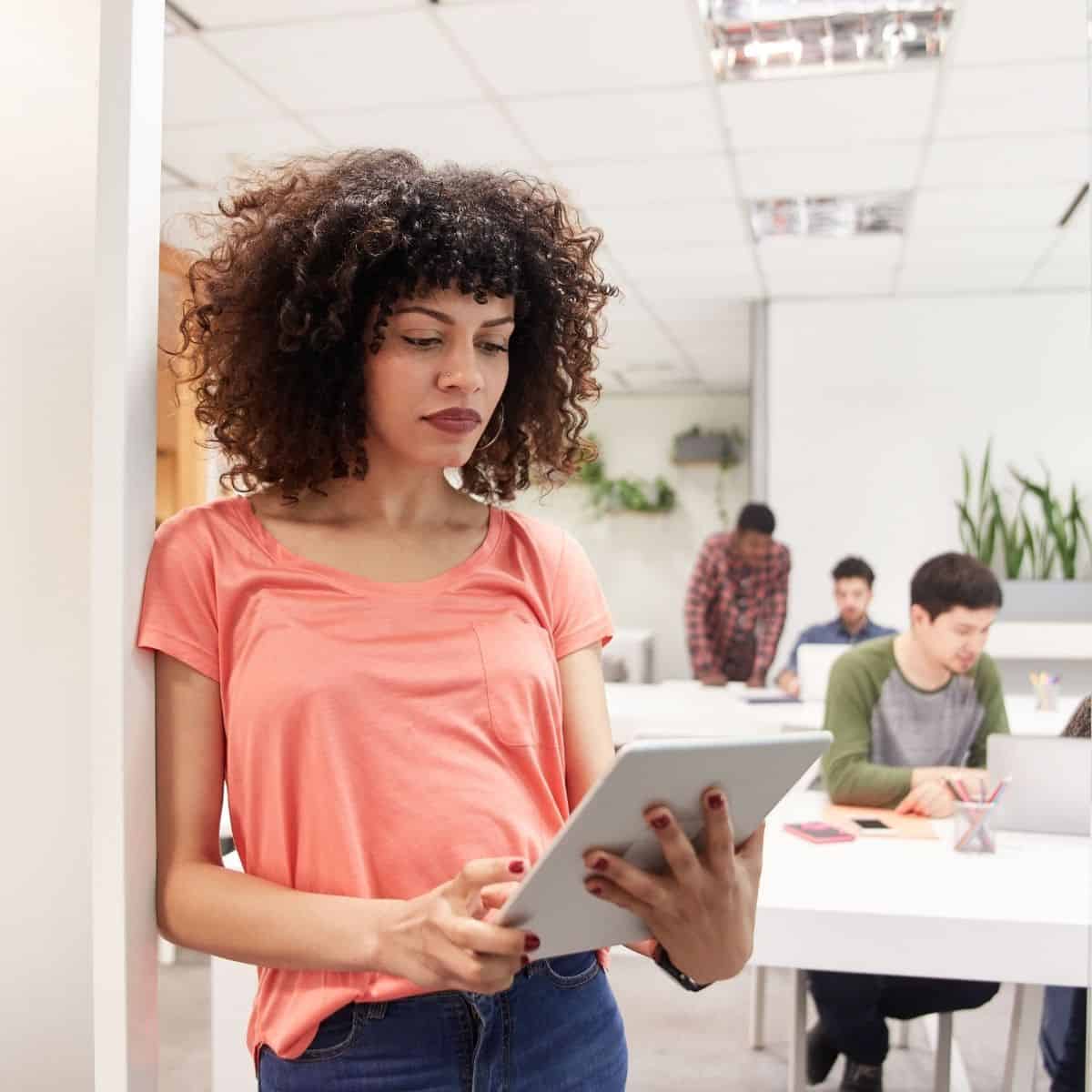 Speaking from personal experience, in the past 13 years of writing, coaching and teaching, I have driven to the brink of passion burnout several times (oh, the irony!). I tend to hyper-focus and push too hard because I have goals, dreams and let's be honest here – I see the platitudes shared on social media about hustling and grinding and I tell myself that's what I must do to succeed!
But it never works.
So instead of meeting with success, I direct my energy in too many directions and ultimately burnout and which leads to me resenting doing things I previously loved to do.
Fortunately, I've been able to bring myself back from the brink of burnout by pouring back into myself, all the joy, love and energy I drained out of myself in the grind and hustle process. What I've learned the hard way is that hustle culture might be great for some folks (and all the power to them if that's true), but for the ADHD brain, we need to pause, and really consider where our energy is best spent.
So based on my own experience combined with the growing research that we're seeing around the increasing cases of burnout syndrome, I have some ideas for those of you who are pushing hard and getting nowhere but tired and disappointed.
Hear me on this, friends – I know ya'll have dreams you want to see come to fruition, but if your energy isn't focused on the tasks that will make the biggest impact, then you're going to push yourself too hard.
Related: What you believe, creates your reality.
How to Recover from ADHD Burnout
Start by re-evaluating what you're going after.
Many ADHDers move in the general direction of what they're looking for, but aren't 100% sure exactly what it is. They'll know when they get there, they say. But take it from someone who has done this – you won't know. In fact, you're probably so busy running in "general directions" that you have no time or awareness to stop and say – is this it?
Honestly, when was the last time you stopped to ask yourself – does this path feel right for me? Is it aligned with my strengths, interests and values? How will I know when I've reached my goal? What does success look like…specifically?
If you haven't, now is your chance to do that. Don't just think about your final destination – think about the journey. Is it what you want?
When you have clarity, but it's still not working in your favor.
Now it's time to take stock of your beliefs. Take out a piece of paper or your journal and write down all the reasons why you know you'll never get what you want (trust me on this). Be very specific about all the reasons why it won't work, especially for you. Be exhaustive with your limitations – either real or imagined. List them all.
Once you're done, you now have documented list of all the personal thought work you need to clear through before you reach your goal. One by one, you need to ask yourself – is this limiting belief 100% true? If so, list the evidence. If you have legitmiate reasons why you're blocked, now is the time to start working through those blocks.
This is much easier to do with the help of a coach.
You don't have to stop working towards your goal as you do your thought work, but if you don't make a point of working through all your limiting blocks as well, you will continue spin your wheels.
Don't underestimate the power of internal resistance to getting what you want. The more you try and push against your resistance instead of resolving it, the faster you'll meet your point of burnout. I know this from experience!
Stop doing everything.
This is a critical lesson for everyone, but especially if you're ADHD. The reason we hit these mental brick walls is that we're trying to do all the things. Burnout happens when we compromise ourselves to the point where we have nothing left to give.
Where are you doing this to yourself?
If you're working on a side hustle – hire help before you think you can afford it. You will grow faster and more efficiently if you can create opportunities to outsource early and often.
Plan Time for Recovery and Take It Seriously
If you're in a season where you're pushing toward a goal, something else needs to give. Whether it's asking for help with the kids, taking some vacation time from work just to focus on getting your book finished or giving up TV at night so you can start getting up at 5am to work before your day job – you have to give up something to make room for something else.
It's also essential to create space in your schedule for an energetic dip right after a busy season. We can't run at a million miles an hour and never take time for rest. Not only is this a recipe for burnout, but it can also lead to adrenal fatigue and other health issues.
Don't Go it Alone
Asking for help is often the hardest thing for us to do, but we have to.
Women in particular aren't great at asking for help and we can struggle with valuing our dreams. But here's the thing – if you aren't willing to value yourself and your own limits, you won't get where you want to go. Having a "me first" mindset is perfectly acceptable because it gives you the permission to pour into yourself before you spend the rest of your day pouring into other people and all the things you want to accomplish.
It's okay to stop
If something is burning you out, the world won't come to an end if you drop what you're doing for a while or forever. We hear so much about not quitting, but sometimes that's the most loving thing we can do for ourselves. I went through this experience, continuing to push forward on something that was dragging me down.
It turned out that letting go was the best thing I could do in the moment, and I ended up opening myself up better opportunities!!
ADHD Burnout Takeaways
Be clear about what you're going after and keep checking in along the way to make sure it feels right.
Get honest about your limiting beliefs and make a point of working through them (I find journaling and EFT to be very effective at working through them). It bears repeating – if you don't get past yourself, you'll continue to hit that mental and emotional brick wall instead of reaching your goals.
Be selfish about your dreams – invest in yourself and ask for help. You. Are. Worth. It.
Check in with yourself, honor your physical and mental limits and create time and space to rest after busy seasons.