Head's up, there could be affiliate links ahead!
If you've recently been diagnosed with ADHD as an adult, then you're probably feeling overwhelmed with questions. To help you navigate this journey, I've curated a list of my top ADHD podcasts that will help you understand some of the key issues that impact most ADHD adults, and how to deal with them effectively.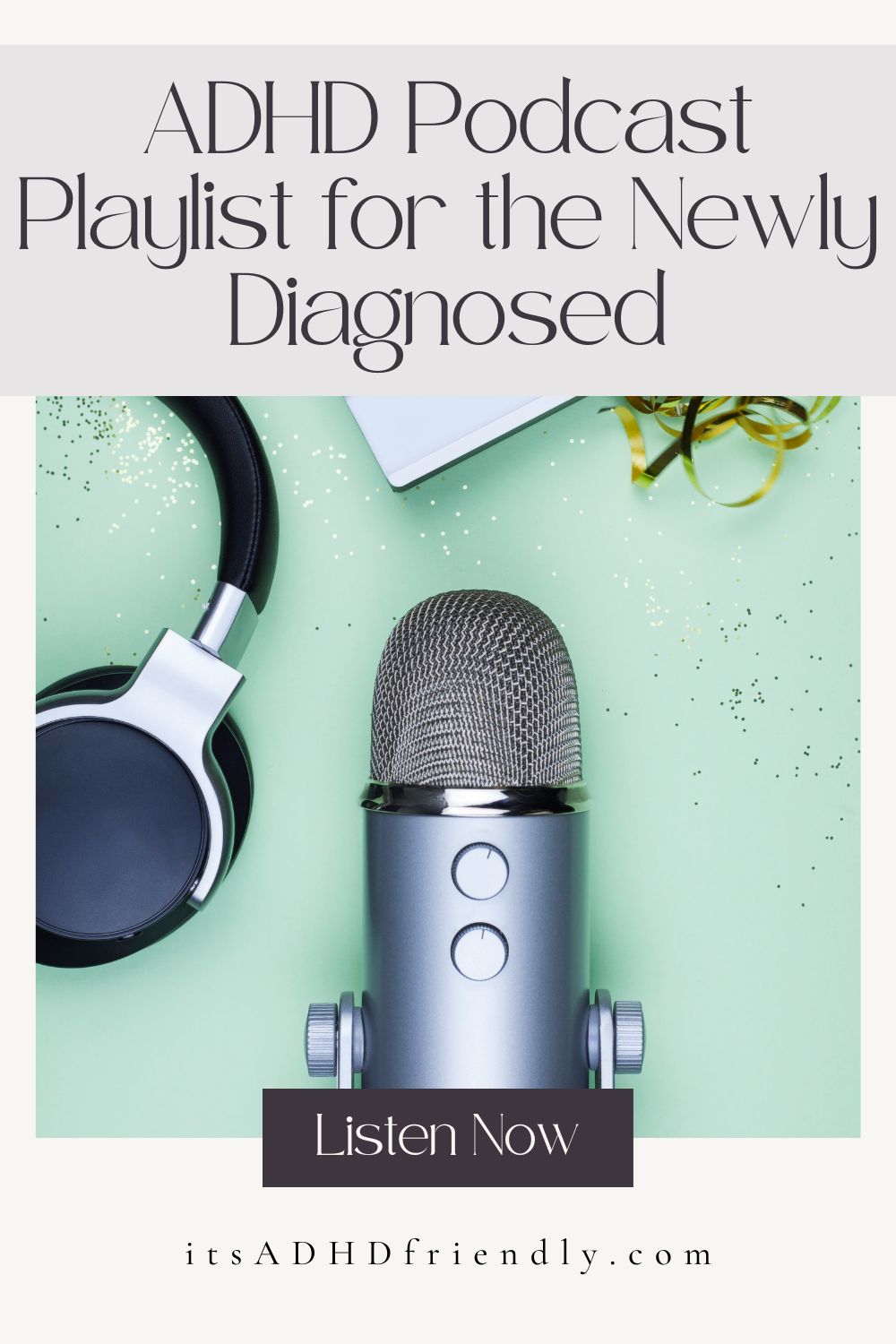 I can share from experience that being diagnosed later in life is both a relief and a sense of loss. Take time to grieve what "could have been", but be mindful not to stay there indefinitely, because the truth is, we can't change the past. But, we can make the future what ever we want it to be, and I hope this playlist provides some insights to help you with that.
Don't forget to subscribe to the podcast for new episodes every week.
Top ADHD Podcasts for the Newly Diagnosed Adult
Want more ADHD-Friendly Inspiration and Insights?
If you want more ADHD – Friendly inspiration and insights from someone who has been where you are, then feel free to reach out. My mission is to help adults with ADHD life their best damn ADHD life, and create their world in a way that works for them.
You can also find me on Youtube and Instagram where I share more ADHD-friendly content.

Curious about ADHD Coaching?
I help professional and creative women with ADHD navigate their diagnosis and find strategies to help them focus and follow through on what they really want (without burnout or boredom).
You can find out more about my coaching right here.